Thorough. Reliable. Friendly.
Working Hard To Be A Different Kind of Lawn Care Service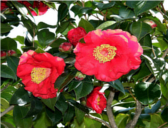 Welcome to Supreme Greens Turf Management, we serve clients throughout Prattville, Montgomery, Millbrook, Wetumpka, and Troy.

I realize it is easy to say we are better or different, but with the high-level of customer service Supreme Greens Turf Management offers and the 15+ years of combined experience in lawn care and turf management our owners bring to the table we make sure our clients are thoroughly pleased with our quality and follow-up.
If you are tired of lawn care companies that deliver poor quality, never call you back, have lousy communication skills, and are generally unprofessional and unreliable, please consider giving Supreme Greens Turf Management a try.

Try us with no risk and zero commitment. If you are not completely wowed by our unique service, you may walk away without any pressure or hassle.

Lawn Care Services Offered:
Fertilization and Weed Control
Lawn Health Analysis
Lawn Insect Control
Aeration
Dethatching

You may also request a free no hassle quote by clicking here.